This research project aims to use neural networks to train and recognize modelling objects, specifically for the case of design thinking within Scene2Model.
Use of Neural Networks with Scene2Model: A Case for Design Thinking
Training Phase:
Add concepts for figures that can be relevant for the recognition phase to the Scene2Model modelling bar.
Train image recognition service to recognize the images in a scene that is created during the recognition phase.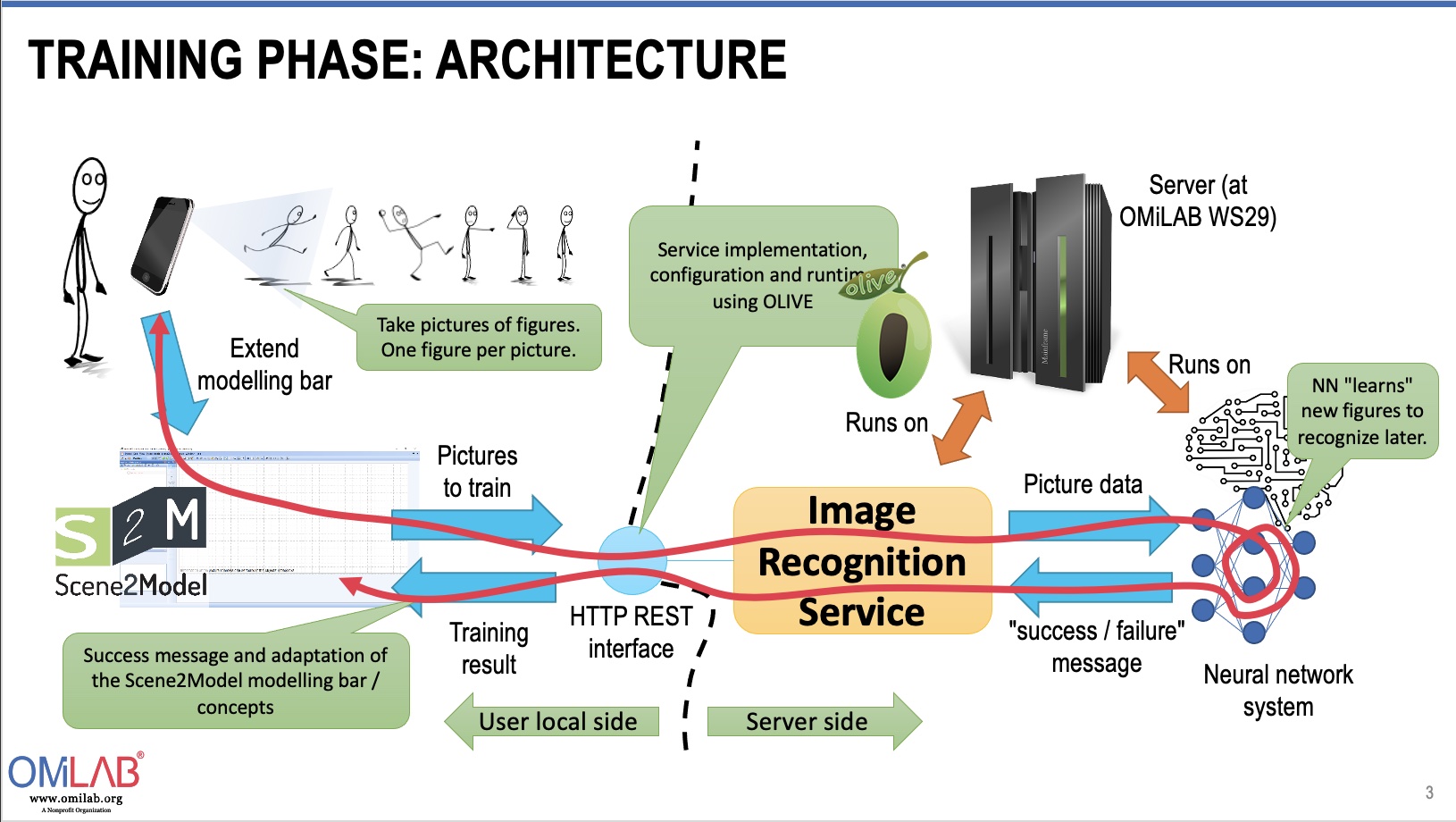 Recognition Phase:
Create a physical scene with the available figures.
Digitalize physical scene into Scene2Model tool using image recognition service.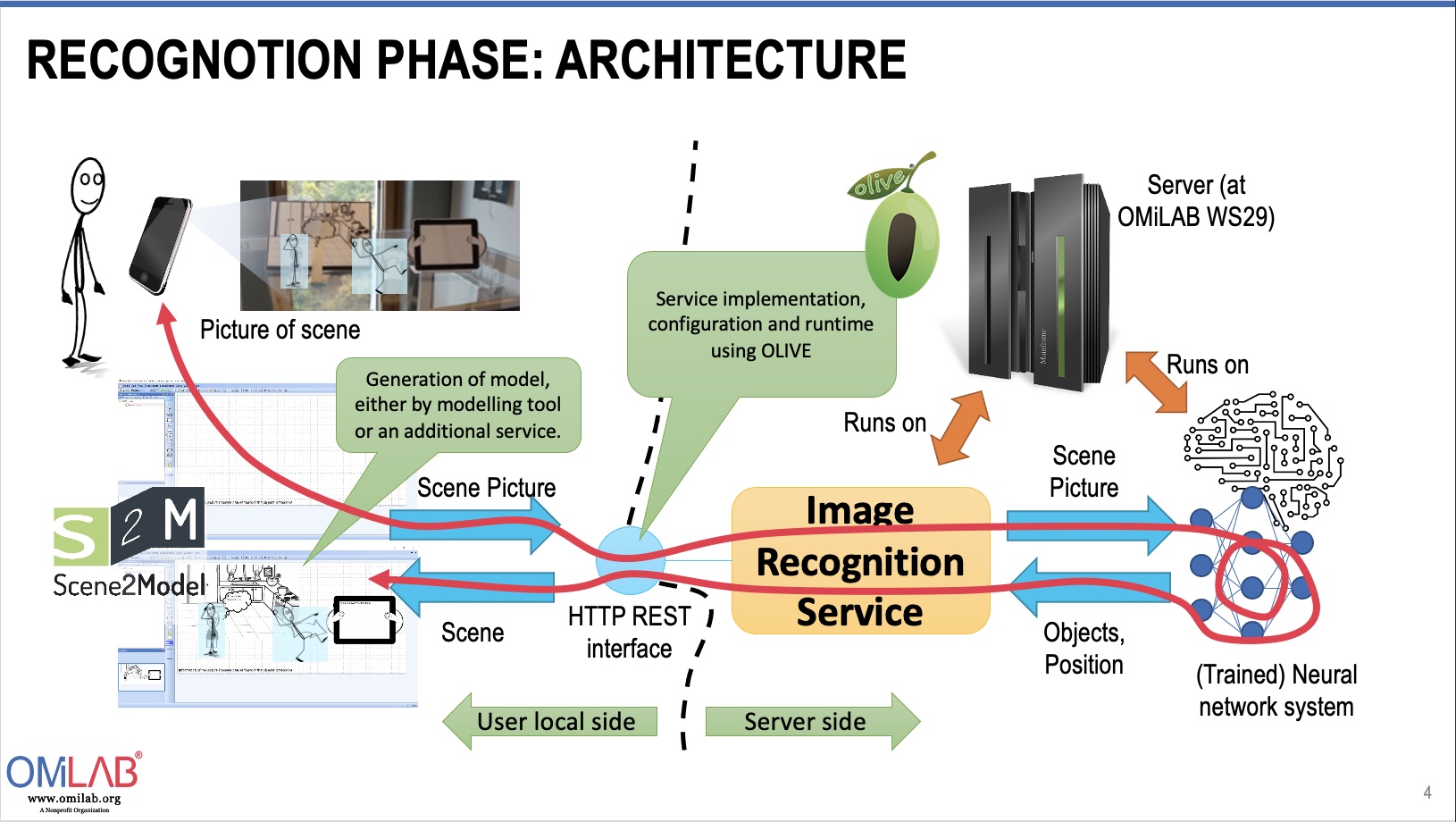 Further features:
Dynamically set the attributes available in the notebook of the concepts in Scene2Model (training and recognition phase).
Identify figures in the scene that have not yet been trained or could not be properly identified with the training and provide recommendations to extend Scene2Model modelling bar (during recognition).
If you are interested to contribute, please get in touch with us at info@omilab.org.