NEMO Summer School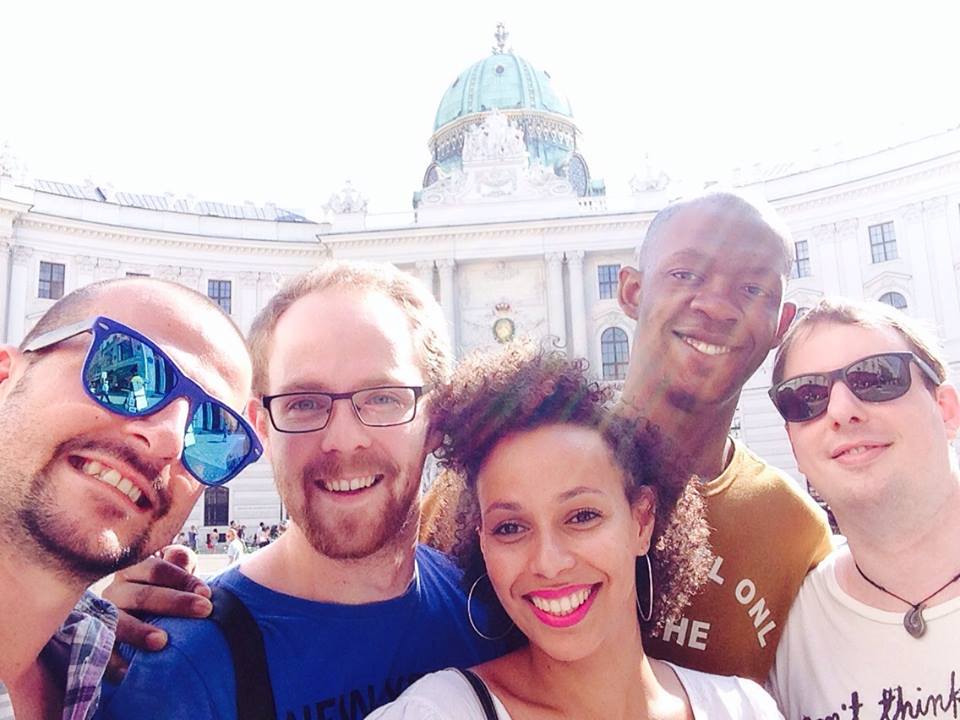 NEMO Summer School
Today's students will work in and for digitized organisations where smart devices, digital artefacts, intelligent machines and robots, data streams and connectivity are ubiquitous. In their work the will face human/machine interaction challenges, lifecycle challenges (e.g. ICT embedded in the lifecycle of consumer products), disruptive business models and increased questions about privacy and security. Additionally, a higher level of automated processing of digital information as well as the "end-to-end" integration of processes across multiple organizations and customers is required by the users.
The NEMO Summer School Series focuses on addressing these challenges through modelling, both in theory and practice. How to define modelling with the 'right' level of abstraction and how to engineer suitable modelling tools is at the heart of the summer school.

Topics focus on:
Foundations of Conceptual Modelling,
Technologies for Conceptual Modelling,
Application domains, and
Cross-cutting issues.
NEMO exposes students to a wide diversity of lectures. It facilitates peer exchange in working groups and supports networking in an international environment with colleagues and professors. And last but not least it encourages participants to enjoy culture and the beautiful city of Vienna.
Target group of the NEMO Summer School are Master and PhD-students. In addition NEMO allocates a limited number of places for highly-talented industry professionals interested in Digital Transformation and modelling.
We welcome student enrolled in programs of:
Computer Science
Business Informatics
Information Systems
Business Administration
Industrial Management
Service Science
NEMO International Community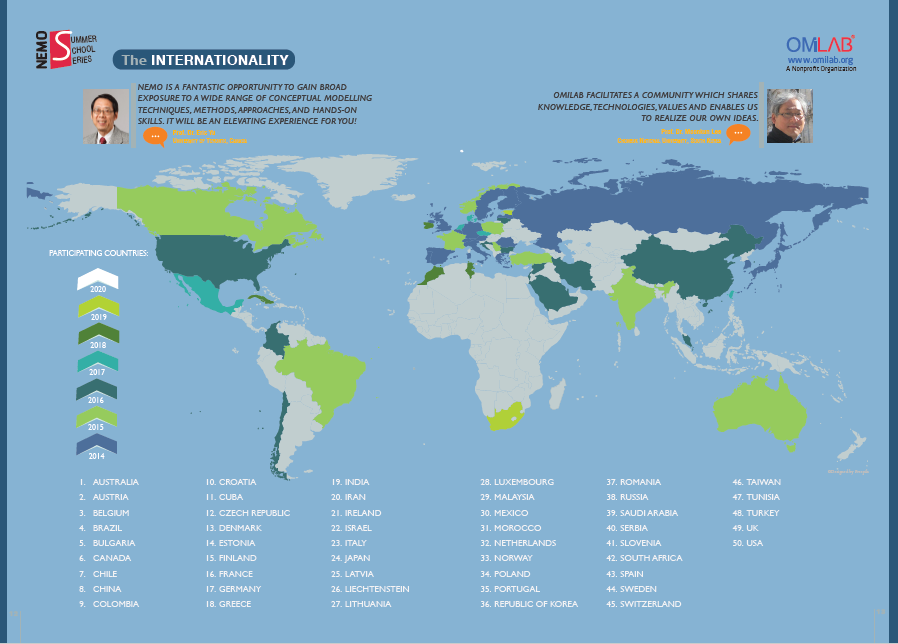 A community of more than 450 alumni and more than 80 teachers from 55 countries and 4 continents have contributed to the NEMO experience. They now create a community which shares knowledge, technologies and values and which drives conceptual modelling forward.
Benefits of NEMO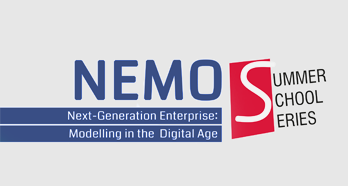 Lectures provided by international experts in the field
Work in small teams to create solutions to real-world problems
First steps in modelling method coding
6 ECTS credits for your study programme
Networking with international peers and and professors
Networking with industry partners and sponsors
Cultural events and leisure in Vienna