Bee-Up for Education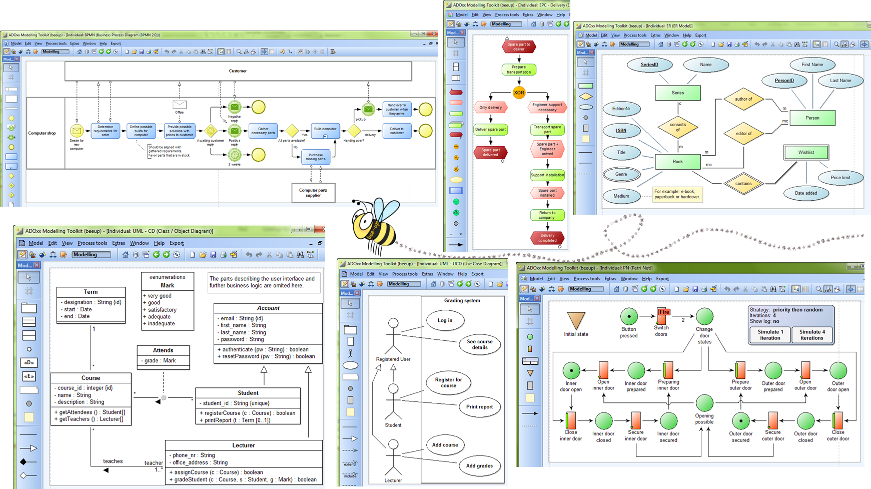 Teaching Conceptual Modelling with the Bee-Up Tool
Bee-Up is an implementation of a hybrid modelling method incorporating and extending several modelling languages that gained wide popularity, namely
the Business Process Model and Notation (BPMN)
Event-driven Process Chains (EPC),
Entity-Relationship models (ER),
the Unified Modelling Language (UML) and
Petri Nets.
Additional auxiliary languages, like Flowcharts, are also available. Bee-Up does not enforce a specific procedure when solving a problem. Instead it provides a set of different types of models and tools that can be employed according to the requirements of the task at hand.
Bee-Up is free and available for use in teaching conceptual modelling. Easy and intuitive in use it enables students to
Design models
Perform model processing (simulation, analysis, exports)
For more information on Bee-Up contact the Bee-Up OMiLAB team at [enable JS to view this address]